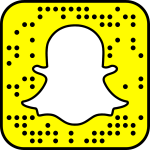 We had the opportunity to carry an interview with the talented Snapchat Filmmaker, Harris Markowitz. Danny Berk (Pro-surfer and Snapchat Entertainer) was the host for the show. He's known to carry amazing interviews in his Hometown San Diego, California. Below, we've attached the footage from the Official account of House Of Snaps Snapchat account (House.Snaps).
Markowitz is a full-time Snapchat filmmaker. In fact, he's the CEO of A cereal Production (A Snapchat production company). His crews are engaged in making Snapchat stories for small businesses and big corporation such as Coca-Cola. Below, are a couple stories from Harris Markowitz's Youtube Channel
"The Secret Recipe" By Markowitzh – Coca-Cola Snapchat Story
"Share With Brad" by Markowitzh – Coca-Cola Snapchat Story
"Teleport" By Markowitzh – Snapchat Story
We at House Of Snaps are thankful to our amazing Host Danny Berk, our Guest Star Harris Markowitz and of course, our viewers as well.
Harris Markowitz | Social Media
Snapchat: Markowitzh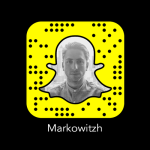 Twitter: HHHmarkowitz
Instagram: HarrisMarkowitz
Youtube: Harris Markowitz
Vine: Harris Markowitz
Danny Berk | Social Media
Snapchat: DannyBerk

Twitter: DannyBerk
Instagram: DannyBerk