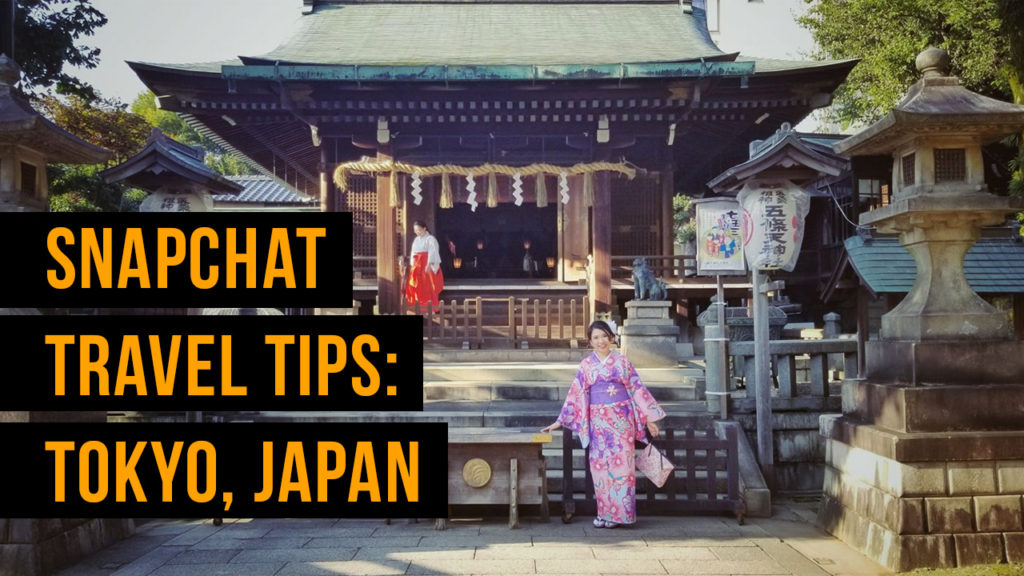 It has always been a dream of mine to travel to the land of anime and sushi. Last month, my mom, sister and I got on a plane and headed to Tokyo! I thought I've researched everything there is to know about traveling to Japan, but there were some surprises we found along the way. Here are my top 10 travel tips to use when you prepare for your trip to Japan.
Some of these things mentioned below are sponsored, but I 100% recommend them and all opinions are mine. 
1. Pocket Wi-Fi
---
I like to snapchat everything I do especially when I travel and try out new experiences. I'm one of those people that need a mission, like capturing my entire trip on snapchat. Having a mission makes me become more bold to try out things. If you've ever used snapchat, you know that it eats up data like crazy. For me, I know I needed to be connected to the internet when I'm in Japan.
After days of research, I found iVideo Pocket Wi-Fi that offers unlimited 4G internet for half the price compared to others I've seen. So I got it!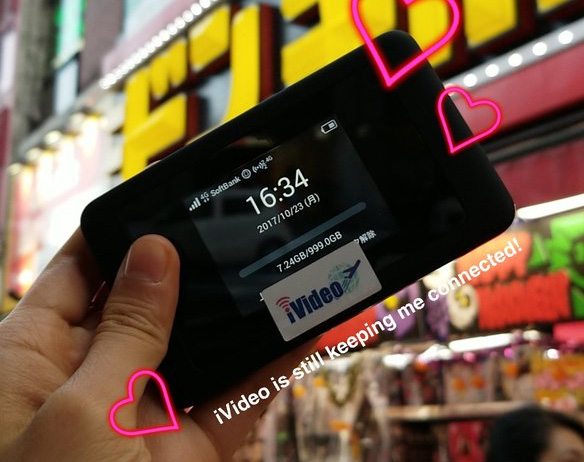 You can have them ship it to the airport, your hotel and other places. I picked mine up from the airport. I turned it on, it came with full batteries, the password is on the back of the device and I was connected! Super easy! I stayed in Tokyo and I got speeds from 20 mbps to 40 mbps. I was ready to snapchat!
Here's the link for iVideo. https://goo.gl/MR8Kec and you can use CYRENEQ as a coupon code to get 10% off.
Money Exchange (You'll need cash!)
---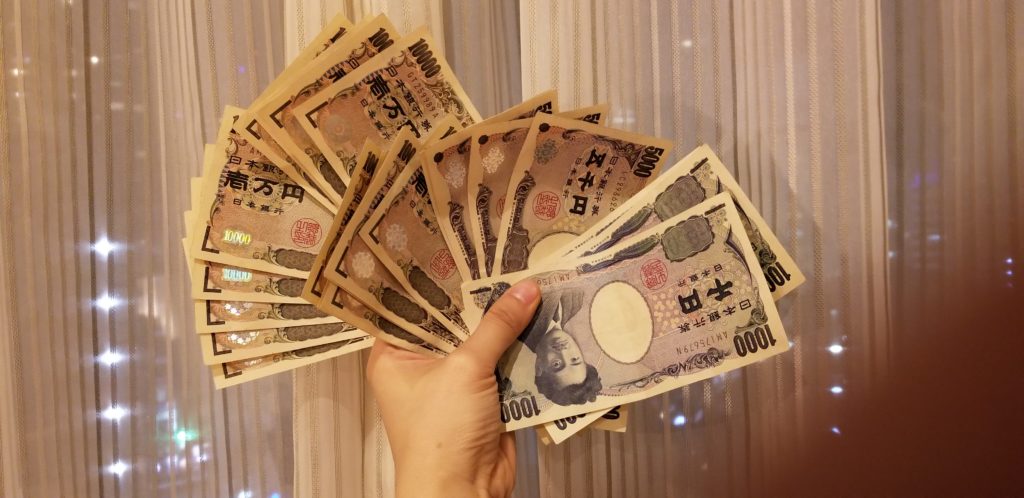 While most large department stores take credit cards, if you want to go souvenir shopping in the side markets, you'll need cash. A lot of restaurants also just take cash. Japan is pretty safe, so it's not scary to carry around cash. I've seen people leave their purses and cellphone unattended in restrooms and no one steals it. I exchanged my USD money in Haneda airport. Their exchange rate is pretty fair to market. I also saw money exchange machines in Shibuya 109 mall located near the elevator. By the way, I would fly to Haneda airport instead of Narita. Haneda is closer to Tokyo and more convenient.

If you just hate carrying cash, a lot of stores take Suica and Pasmo cards. These cards are prepaid cards used to ride the Metro/Trains. I never got one, but I've seen machines that take them. I got the unlimited Metro Train pass to travel instead.
Unlimited Ride Metro Pass
---
If you are staying for less than 2 weeks, the Unlimited Metro Pass will save you a lot of money and hassle. A 72 hour unlimited pass is only $13.60 USD – that's $4.50 dollars a day! Some places cost more than that to travel one-way. If you mess up and go to the wrong station, which I've done a lot, the unlimited pass will save you!
Uber and taxis will cost you hundreds of dollars. For example, from Haneda Ariport to Roppongi, the place I stayed, for metro or bus will be less than $10. For a taxi or uber, it's $200!!!!!!
You can't buy these passes in Japan, these are only for tourists. The website I used to buy these passes is KLOOK. https://www.klook.com/activity/1552-subway-ticket-tokyo/
I ordered mine and I picked it up at the Haneda Airport HIS counter.
Useful Apps
---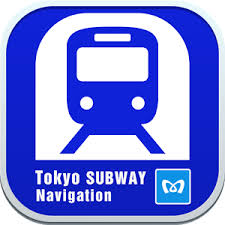 Tokyo Subway App – Google Maps is okay, but this app is easier to use and you don't need internet to access it. You input the station you are in and the station you are headed to. It'll tell you the estimated cost, time of arrival and where you need to transfer to get to your destination. You don't even need to learn how to read the Metro map, which looks super complicated (pic below).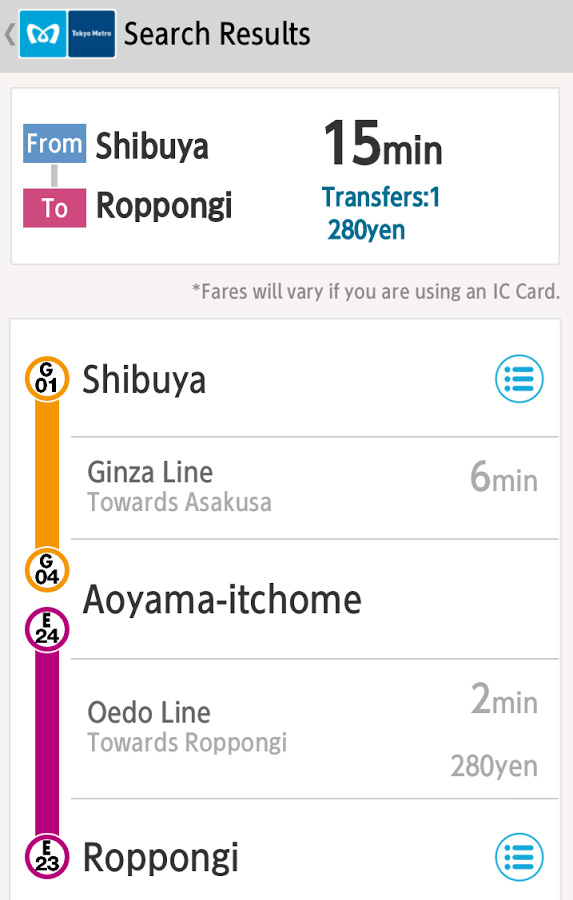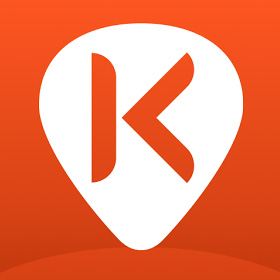 Klook Activities & Attractions – I mentioned Klook to getting tickets for the Unlimited Subway Passes, but they also offer other activities. I love this app because it's super easy and you get MAJOR discounts on tickets. For example, for Sanrio Puroland, instead of paying 33 dollars at the door, you can skip the line and get the ticket for only $17! I used KLOOK for 3 events – Sanrio Puroland, Robot Restaurant, and Kimono Experience. Check out the videos below.
Sanrio Puroland: https://www.klook.com/activity/2276-sanrio-puroland-tokyo/
Robot Restaurant: https://www.klook.com/activity/631-robot-restaurant-tokyo/
Kimono Experience: https://www.klook.com/activity/2125-kimono-experience-tokyo/
Take the Bus from the Airport
---
We took the metro/train coming from the airport. If you have BIG luggages, TAKE THE BUS! Some stairs inside the subway stations don't have elevators and they seem like an eternity to climb. Good thing some people helped us get our luggages up the stairs, even without asking. Japanese people are very helpful and super nice. Even when we ask for directions, people usually stop what they are doing and make sure they help us.
We used this bus service on the way back http://www.limousinebus.co.jp/en/, it's only $12 and will save your arms and legs from pain and suffering.
No Public Trash Cans
---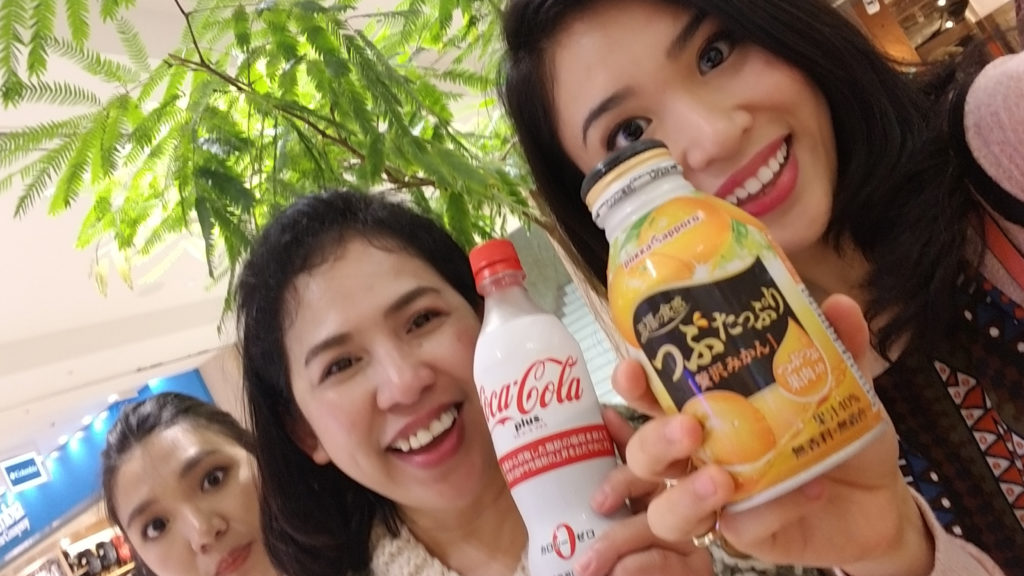 Do you like to buy random snacks, drinks and treats while exploring? Bring a backpack. It's very rare to see trash cans on the streets. There's no litter, so don't start littering. Japan is pretty clean.
There are small trash cans in restrooms, but they are small and it's hard to fit medium-sized trash in there – I tried.
Don't Cross Your Legs in the Subway
---
I was sitting on the train, minding my own business, with my legs crossed. It wasn't even crowded. An older man started speaking to me in Japanese and pointing at my legs. For a couple of minutes, I just stared at him because I have no idea what he was talking about. He pointed at his legs and I figured he was telling me to uncross mine. Then he finally stopped talking, so I'm guessing that's what he wanted. The train ride was awkward. My guess is that when you cross your legs, it can potentially hit people. From then on, I observed people's legs on the train and no one really crosses their legs. Lesson, don't cross your legs when sitting on the train.
You Can't Sit in a Cafe or Restaurant With Your Friends if You Don't Order
---
We went to a cafe because my sister and I wanted icecream, but my mom didn't. In the U.S.A., that's totally okay, especially since it's not a fancy restaurant and it was just a treats cafe. We ordered two icecream (which was $9 each, so it wasn't cheapo), and we said that's it. The waiter said, "No, no, no, must order 3." We were like, we don't want three, just two, my mom isn't hungry, we just ate a bunch of sweets before coming here. We also said we would share it! Then the waiter wouldn't let us share and we asked why. He said it was "rude." So I'm guessing, it's not okay to sit in a restaurant in Japan with friends if you don't order something and it's not okay to share.
Public Toilets are Clean but no Paper Towels
---
I read in a lot of places that Japan has these toilets where you have to squat. I also heard you have to bring your own toilet paper. Yes, there are these old traditional toilets, but there's always a western, normal toilet right beside it. And they always had toilet paper. I packed a lot of toilet paper in my bag to find out I didn't need it. They also said there's no soap. Most places I went to had soap. But, there are no paper towels to dry your hands. They have hand dryers.
Most toilets in Japan are super fancy with water spray and noise cancellation. I usually hate doing #2 in public, but in Japan, I didn't mind. They sometimes have sanitizers to sanitize the toilets seats too. All toilets I've been to are well maintained. Even their old toilets in older subways are cleaner than some mall toilets in the U.S.A.
The only challenge I encountered is finding the button to flush. There's so many buttons that I sometimes almost want to give up and not flush. But don't give up. Keep it as clean as you found it.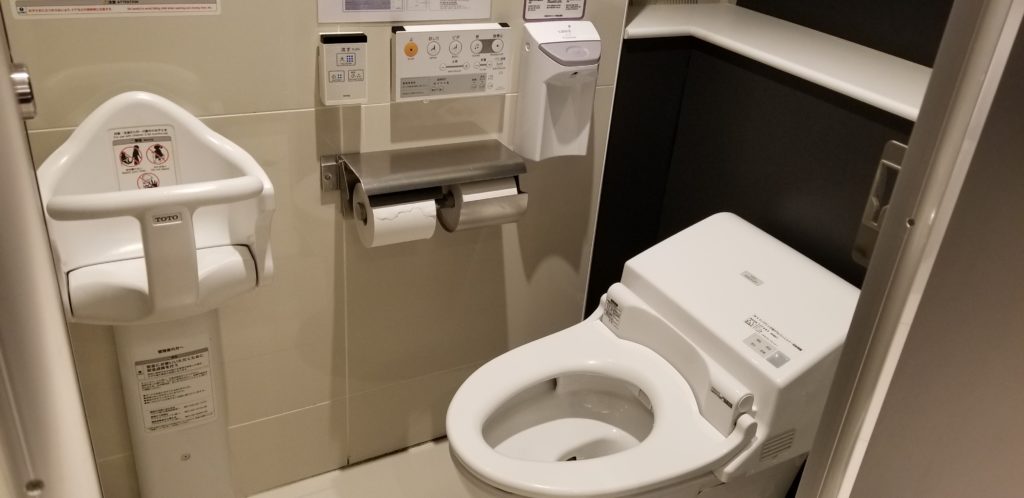 Carry a Suitcase When Shopping
---
I see a lot of people carrying suitcases in malls. At first I thought everyone was just traveling. But I've seen some put their purchases inside the suitcase. It's pretty smart so you don't have to carry your shopping bags on your shoulders.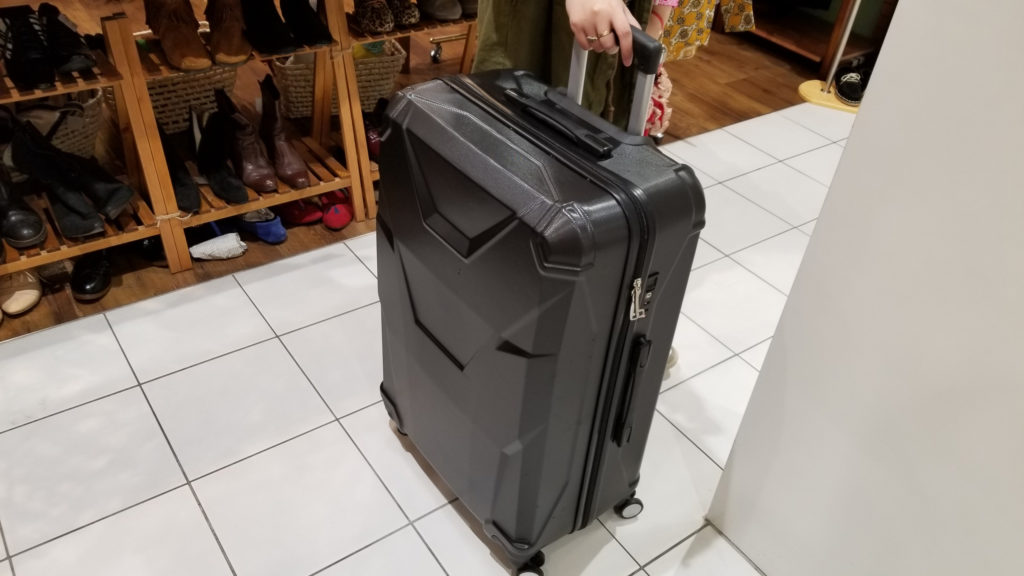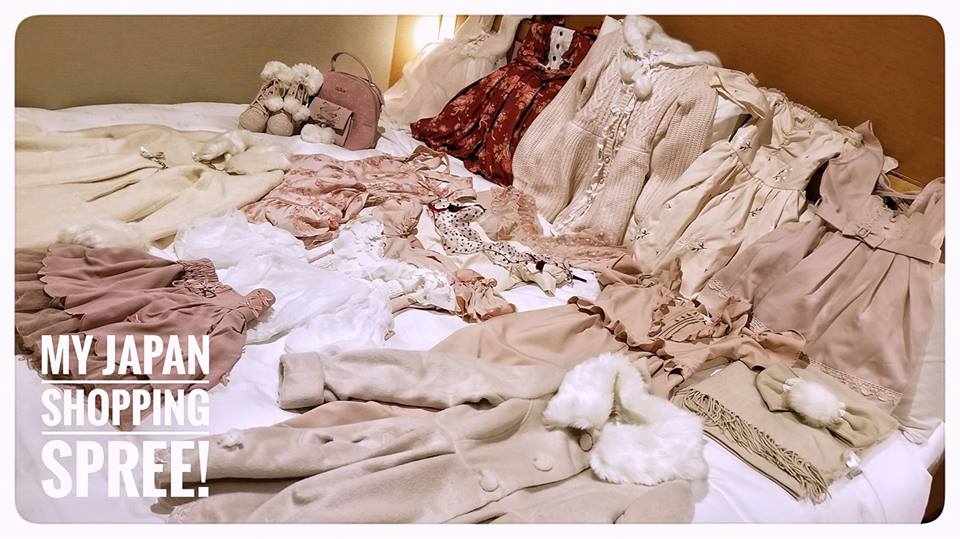 Hope these travel tips to Japan helps you. If you have anything to add or just friendly comments, drop me a message on snapchat: CyreneQ.